i've said time and time again that
yo gabba gabba
is the best kids show around and they still haven't let me down. i went on their website recently to look up some clips of their super music friends show (i wanted to see the jimmy eat world clip) and they had an ad for these awesome yo gabba gabba toddler vans slip ons!
most people who know me know that i worked at vans shoes for almost 6 years, so i have a special loyalty to vans. they are just too cute!
they would be perfect for my niece, emily jay.
here are a couple of pictures from her yo gabba gabba 2nd birthday party: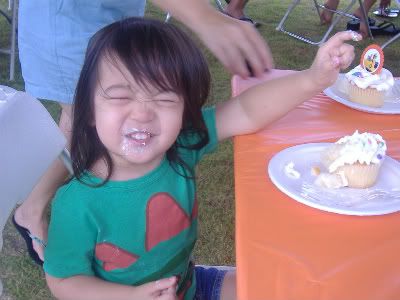 love her and love those shoes!